In this article we're going to talk about cyber security essentials for your home PC (or Mac).
Unfortunately, there are more threats than ever to your home computer.
And this goes double if it's a shared PC used by multiple family members.
We're going to give you the info on essential best practices and security tips.
Tip #1: Use Common Sense
The most important security tool is located between your ears – use your brain.
You have to think twice before you click a link in a suspicious email – or open a shady website.
Everyone with an email inbox is bombarded with phishing emails and other security threats every day – and some of them are very convincing.
But, if in doubt – delete it – don't read it.
Here's an example. The IRS will not contact you via email for any reason – so ignore any sort of emails like that.
Tip #2: Use a Malware Scanner
Nearly everyone is familiar with anti-virus programs.
And quite frankly, Windows 10 has a pretty good anti-virus program built right in – Windows Defender.
But there's a new class of software known as malware – it's not as damaging as a computer virus – but it's not good either.
Malware includes all those unwanted programs that can hijack your browser and show you extra ads, or otherwise spy on your privacy.
We recommend MalwareBytes – there's a free version – and it works great.
For Mac, there's Sophos Home – which also has a free version.
Tip #3: Stop Running Obsolete Versions of Windows (or Mac)
If you haven't yet made the leap to Windows 10 – now is the time. Windows 7 will no longer be supported after January 2020.
And Windows 7 may work fine for your needs – but Microsoft will no longer provide security patches after that date.
And that means more and more problems for people using Windows 7.
Therefore we recommend all home users move on to Windows 10 (a recent version), or a recent version of MacOS, for those using Apple.
And secondly, you've got to install all the patches and security dates.
It's a pain, but it's necessary.
That's how the vendors distribute security fixes for their product. And you should install them as quickly as possible.
Tip #4: Don't Use the Same Password Everywhere
If there's one thing I'd recommend beyond keeping your software patched, it is – STOP USING THE SAME PASSWORD EVERYWHERE.
Here's the problem with re-used passwords: You can bet that one or more of your passwords has already been breached and is available on the internet in a password dump.
And hackers will simply brute force your email/username and password against other services.
And if you've reused passwords – they'll be in.
Don't believe me?
Try this:
Go to the https://haveibeenpwned.com/ website.
Enter your email address (it's safe – we promise – the person that runs this site is one of the Internet good guys.)
It will then report back where one or more of your logins have been compromised.
And, if you've been using the Internet for any amount of time – I'll be there's at least 5 breaches -and maybe more…
Tip #5: Use a Different Password For Each Service – With A Password Manager
OK, so you're convinced – you shouldn't use the same password everywhere.
But how can you possibly remember 10, 20, or 30 or more passwords?
You don't – use a good password manager software instead.
We recommend LastPass – it's got a free version, it integrates with your web browser for convenience – and they have a good track record of security.
Tip #6: Don't Install Software You Don't Know – and Don't Use Pirated Software
Be careful what software you install.
When you install software – you are giving it access to everything on your computer.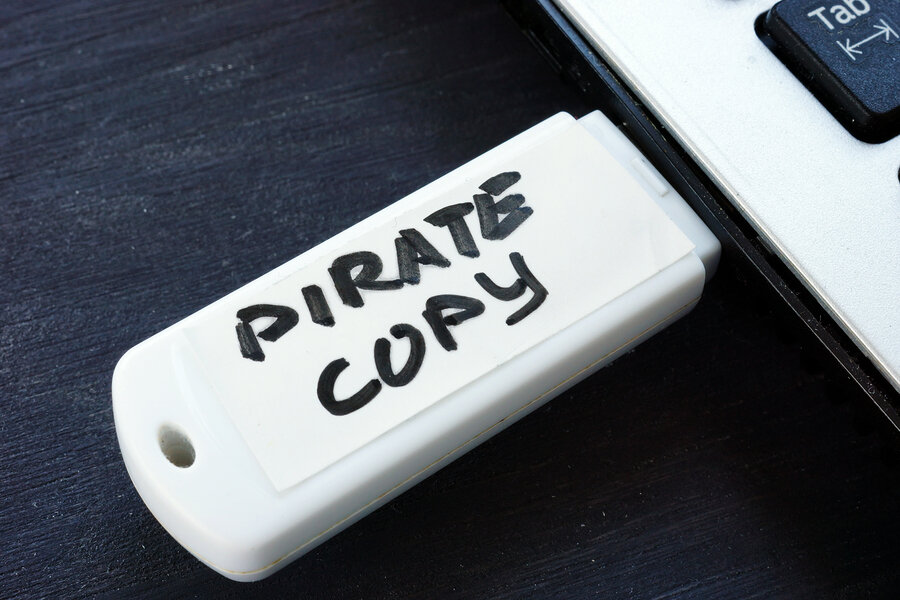 So, be careful what you download from the Internet and install.
And – DO NOT install or use pirated software.
Pirated games and applications may have spyware, malware, and other bad software within it.
It's not worth the security risk – so go legitimate.
Tip #7: You Might Be Safe – But What Is Everyone Else Doing On Your Computer?
Family computer?
You can bet it's going to have problems.
Because kids (or your spouse) don't know about all these sorts of things.
They'll click on strange links.
They'll open bogus emails.
They'll download and install random games, and pirated software.
What can you do?
You can give them non-administrator access – that should help.
But you probably should know what they are doing on the computer – and for more reasons than just cyber security.
So, take a moment and make sure they are applying all these cyber security tips as well.
Cyber Security For Your Home PC – In Summary
There are more threats than ever to your home computer.
But, many of them are the same old stuff.
And there are some simple steps you can take to avoid being one of the victims.
We hope you enjoyed this article, and we'll provide more tips on cyber security soon.